The Benefits of Digital Business Transformation with Microsoft Stack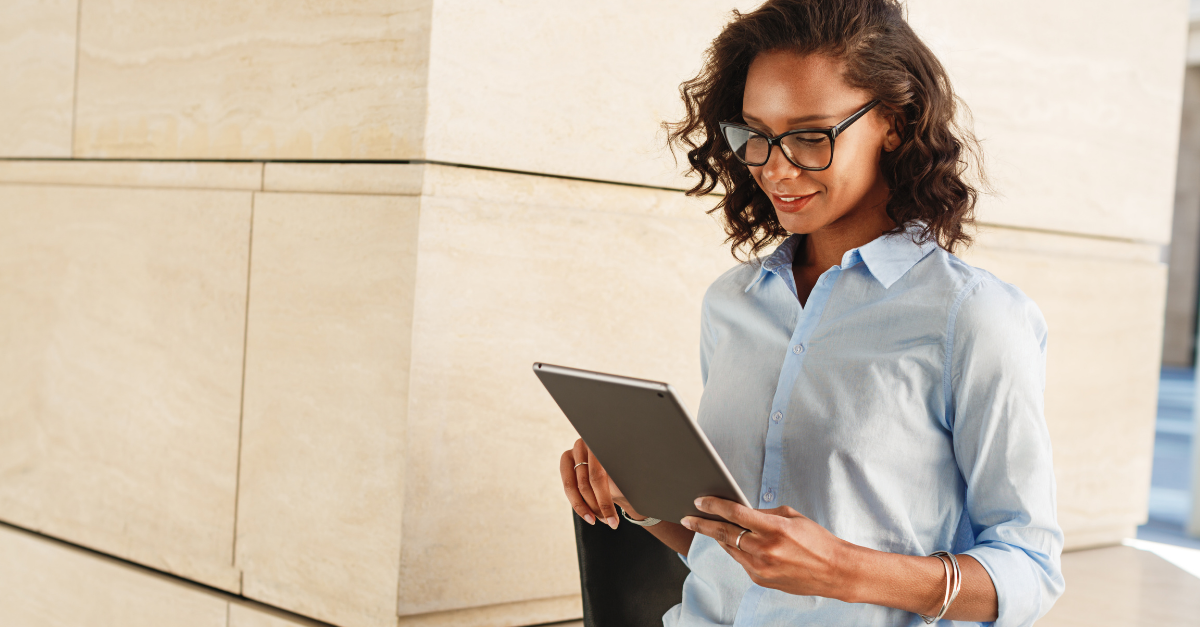 The COVID-19 crisis rapidly re-shaped companies' digital transformation agendas. In response to dramatic disruption, many businesses have started integrating new technology into the workflow. With a vast portion of a remote workforce, digitization has moved from "nice to have" to "the only way to get the work done".
Understanding the Microsoft Stack and its Components
Microsoft developed an IT ecosystem that provides all of the necessary tools to run any kind of business. These tools include apps, platforms, services, and some business products. With their help, companies can complete a digital shift quickly and seamlessly. Let's take a look at how each component of the Microsoft ecosystem helps your business accelerate.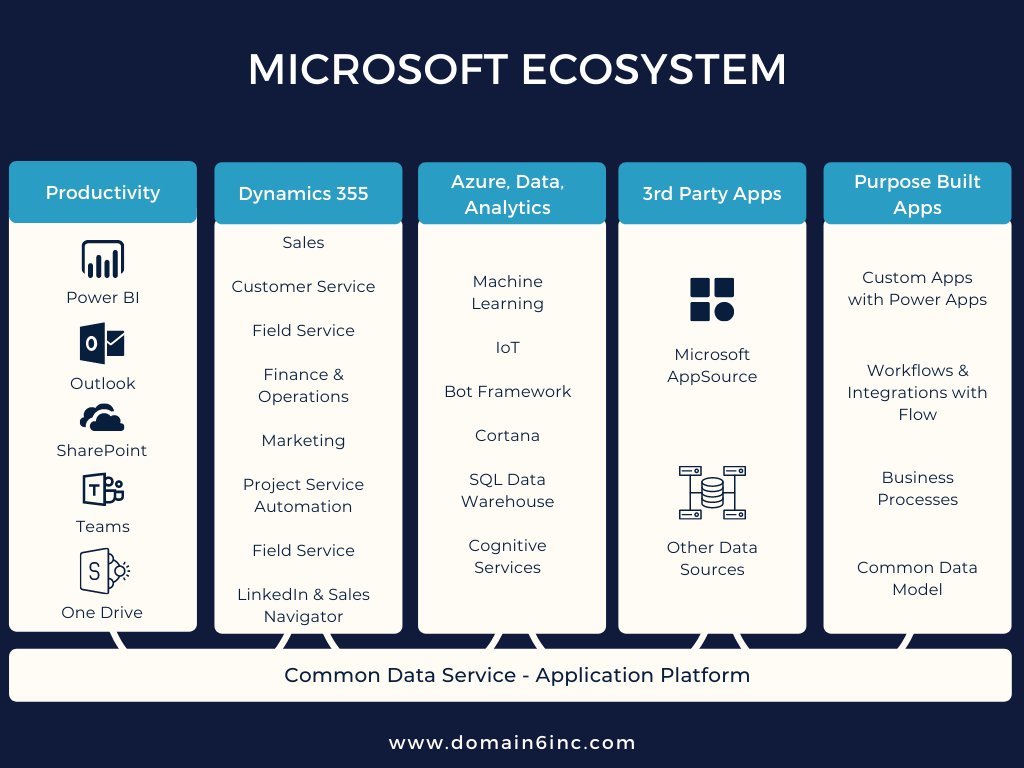 Become Agile with Dynamics 365
Microsoft Dynamics 365 is a cloud-based platform that covers all business needs. It's the only information system combining the ERP and CRM, alongside productivity apps and AI tools. MS Dynamics 365 provides a comprehensive view of data on customer records and behaviors while organizing information about orders, contracts, and inventory. All of the information within such apps as Dynamics 365 Sales, Finance & Operations, Marketing, Field Service is seamlessly connected with the help of a common data service, allowing all of your employees to stay in sync. On top of that, Microsoft Dynamics 365 delivers an incredible ROI. According to Nucleus Research, every $1 you spend on Dynamics 365 delivers $16.97 back to your business. What's more, it helps you make the right business decisions by offering predictive insight tools.
Discover Insights with Microsoft Business Intelligence Tools
In today's competitive environment, understanding your business and market trends is an extremely valuable asset that can help you make informed business decisions. The Microsoft Business Intelligence Tools is a suite of programs designed for easy data processing. They include Server Integration Services, Server Reporting Services, and Server Analytical Services. The BI system helps businesses identify, direct and isolate data, producing expansive reports for different departments. In other words, it creates straightforward visualizations of data, such as graphs, spreadsheets, dashboards, etc. The most sophisticated Microsoft business intelligence tool is the Power BI service. It is able to pinpoint valuable real-time data from a variety of sources, including Dynamics 365, and build it up into a comprehensive report. 
Enable Citizen Developers with PowerApps
Now, besides big ERP and CRM projects, your business might have some unique challenges. That is when PowerApps comes in handy. PowerApps allows your employees to create new low-code applications in a visual design environment as well as connect them to the common data model. With this simple solution, one can quickly build an application without having any programming skills. In addition, it is a huge cost saver for your business. The average cost to develop an application is 74% less with Power Apps. Most of the apps created with PowerApps are meant to digitize existing manual, paper-based activities which helps you improve your employees' efficiency in a quick and cost-effective way.
Streamline Repetitive Tasks with Power Automate
Previously called Microsoft Flow and now rebranded as Power Automate, this tool connects various apps and services together, helping you automate complex tasks and processes. Some of its features include data collection and storage as well as file synchronization. Power Automate can be applied for both cloud-based apps and on-premises software. Since this solution is relatively easy-to-use, it doesn't require the input of IT professionals or developers.
Integrate with Microsoft 365
The whole idea of digital transformation is increasing productivity. And this is where integration of Microsoft 365 and Dynamics 365 really does the job. Microsoft 365 applications work seamlessly together with Dynamics 365, saving your team hours of completing unnecessary manual tasks. For example, you can update a massive amount of records with Excel online, from within Dynamics 365 instead of editing the records one by one. By integrating Outlook with Dynamics 365, you can track your emails right within the platform, create activity lists in response to emails that are automatically scheduled as tasks and added to the customer record, and this is just to name a few. You can also connect Teams, SharePoint, OneNote. On top of increasing productivity, all of these tools help your users adjust quicker to the new Dynamics 365 platform as they can still work closely with tools that they are already familiar with.
Turn Your Vision into Reality with Azure IoT Suite
Azure IoT Suite is a set of cloud services used  to connect, monitor, and analyze different types of your corporate data. Based on this, you can develop new insights and predict future outcomes. By integrating processes, systems and devices with Microsoft Azure IoT Suite, you can easily automate workflows and boost agility.
Why Common Data Model
In simple words, it is the consistency and integrity of your data. The Common Data Model or CDM is a metadata system used for all entities, including customer orders, products, vendors, and invoices. This database makes it possible to share data and its meaning across different applications, such as Dynamics 365, Azure, Microsoft PowerApps and Power BI. Bringing data from multiple systems and applications together is cheaper and less time-consuming with CDM than if done manually.
Expand your Functionality with 3rd Party Solutions
The great thing about Microsoft is that you are not just limited to apps developed by Microsoft. Microsoft AppSource is a large marketplace showcasing 3rd party apps for Office 365, Dynamics 365, Power BI, etc.  You can find here solutions that enable innovation, drive business outcomes, and help you get more done with what you already have. This is very helpful if you have a certain business task that you need a solution for. Some developers allow you to even test the functionality before purchasing it. This is a very cost-effective way of solving your unique business tasks as you don't need to spend extra money on unneeded functions. Check out the unique business solutions that Domain 6 has built for the real estate industry here.
The Benefits of the Microsoft Stack
Wrapping up
The companies that do transform digitally experience the benefits of easy collaboration, high productivity, increased revenues, great customer experience, and agility. To digitize business processes, opting for Microsoft products listed above might be a great path for you since all of them are compatible, scalable, reliable, and easy to use. So why not embark on your digital transformation journey with the Microsoft stack and Domain 6?
Domain 6 Inc. is a gold-certified Microsoft Partner whose sole purpose is to help leaders in the real estate industry and the senior living market quickly enable their organizations with the right technology solutions. Let us help you envision your future business with a Digital Transformation Planning Program. Fill out this quick form and one of our representatives will be in touch with you in less than a day.