Digital Solutions for Real Estate Firms
We provide products and services to optimize your real estate company's processes and procedures, improve efficiency and grow your business.

Join Us
Join Domain 6 in Nashville for one of the most exciting real estate tech events of the year!

We Know Real Estate
All of Domain 6's products, solutions and services are specifically built for the unique needs of the Real Estate industry.
Why Domain 6?
With years of real estate industry experience, talented professionals, and innovative technology, Domain 6 delivers excellent digital transformation solutions for property owners and managers as well as brokerage firms.
The team at Domain 6 has been working with and supporting technology selection and adoption in the real estate industry for over 20 years. We deliver a wealth of knowledge and best practices, we invest in a collaborative culture and we welcome partnerships to ensure that we deliver the best talent for the right job. Our team is structured to support the client from the time they select our solutions up until they transform their business. We have successfully deployed Microsoft Dynamics for over 100 customers, and would love to help your business as well.
We use Microsoft products because we believe in Microsoft's vision for the future of technology — a future that empowers people to do more. Microsoft not only offers productivity and communication solutions, but also invests over $9 billion in research and development for their cloud and digital platforms. This makes Microsoft the most qualified source of tools and technologies hosted on secure data centers, giving its partners and their clients the reliable technology and innovation they need to deliver digital and smart solutions.
Request a Demo Now
"Working with Domain 6, from the contract process through to implementation has been a partnership. The team work to understand the business and the intricate details and take that back to develop a best in class solution that is also flexible for the future. From quick turnaround to helping drive efficiencies, their partnership capabilities make them a part of the team – Jeff Hummel, CIO (Douglas Elliman)
"We have depended on Domain 6 to provide us with immediate support and to build customizations suited to our needs, and they have delivered on both fronts. Domain 6 has become an integral part of our team and we have been able to count on Domain 6's team to be reliable in service and communication. – Nicholas Lee (Anthem Properties)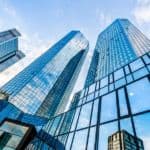 Commercial Real Estate
We deliver business application solutions to manage and operate different properties with ease. Scale as your business grows, empower your team members to deliver better customer service, and track and manage your financial goals.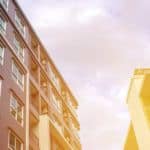 Property Management Firms
Take advantage of a single business platform that allows you to manage tenant and landlord leases, procure to pay cycles, suppliers and payments, banking and treasury, common area maintenance charges, different cost allocations, and much more.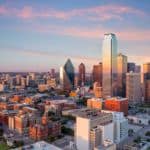 Real Estate Investment
With Dynamics 365's global financial offering, investment firms can manage property operations across the world in a single platform, understand tax obligations in different subsidiaries, analyze and report on complex structures more effectively, and deliver unique and comprehensive financial intelligences to owners and fund managers.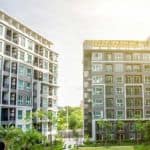 Senior Living
With our solution built specifically for senior living property management firms, organizations can deliver proper community and back office automation to support all aspects of the business. Pay suppliers, streamline care operations, increase revenue, and maximize occupancy.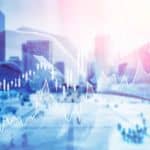 Brokerage Firms
With Microsoft Dynamics and BrokerSpace 365, you can manage agent performance, enjoy a 360-degree view of the deals your organization is brokering, and track company income and spending.