Solutions to help you track, manage and maintain jobs and work orders
Become a customer-focused construction firm.
With a comprehensive end-to-end ERP and CRM solution from Microsoft, construction firms are able to simplify and enhance their operational efficiencies and support all aspects of their value chain.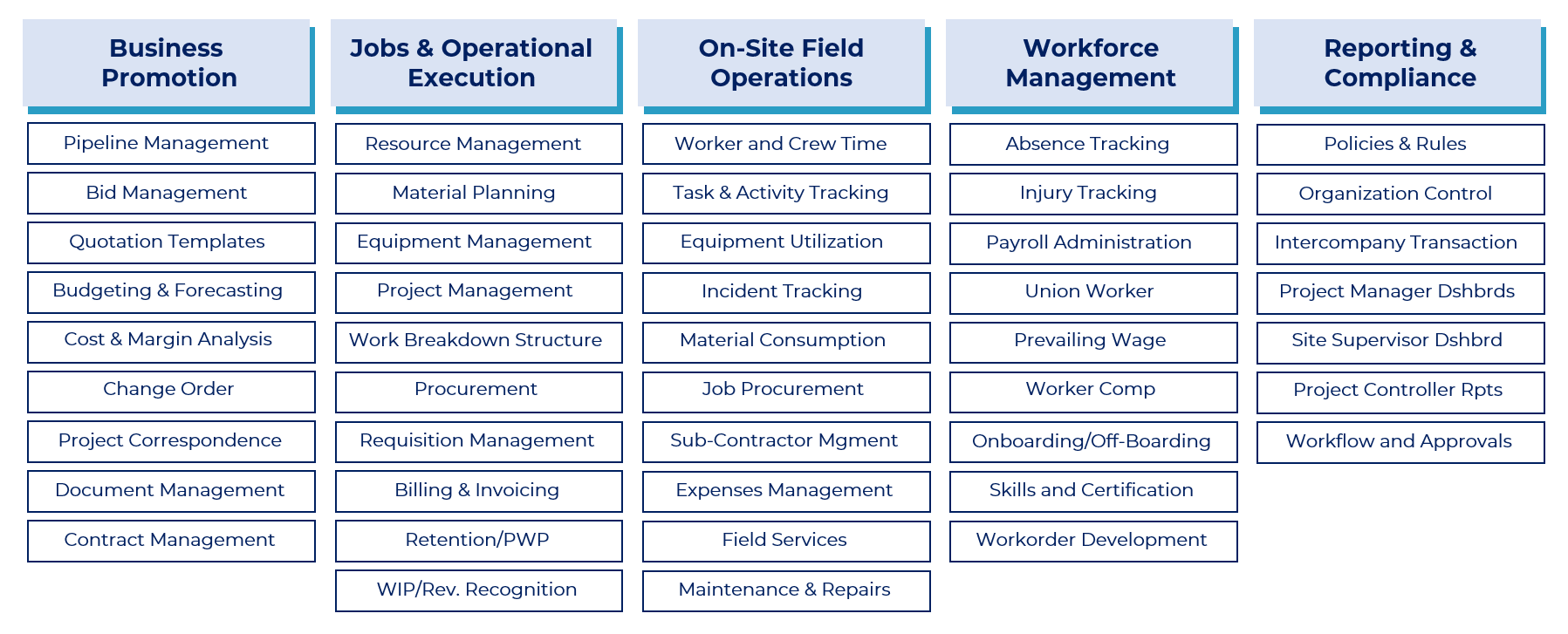 Managing bids and estimation is the most critical aspect of growing the business. Having the ability to manage the request for a proposal or quote efficiently and across the different team members is imperative to the success of the job you are trying the execute.
CONSTRUCTION FIRMS NEED THE ABILITY TO:
Quickly manage incoming RFP requests

 

Collaborate with different team members to produce the winning bids

 

Send submittals and receive transmittals of documents and drawing

 

Have a clear and defined checklist for client engagements

 

Track all work correspondence and documents

 
Running multiple jobs could prove a bit cumbersome: juggling resources, tracking subcontractors, managing safety and compliance, tracking milestones, and keeping the job on budget and on time. With all of these being critical to the success of the job, your need for a solid resources management, work order management, and job costing system is high.
CONSTRUCTION FIRMS NEED THE ABILITY TO:
Track crew on the job and close proper activities

 

Manage and track milestones based on nodes or quantity completed

 

Efficiently track materials being consumed during the different phases of the job

 

Support the electronic reporting of the commissioning checklist

 

Track job budgets, forecasts, and change orders

 
Things break and they need to be fixed quickly. Work Order Management in Dynamics 365 allows you to quickly capture known information from multiple sources and determine the best course of action for first-call resolution. This ensures that technician time is optimally utilized, and the person inconvenienced is delighted with their experience.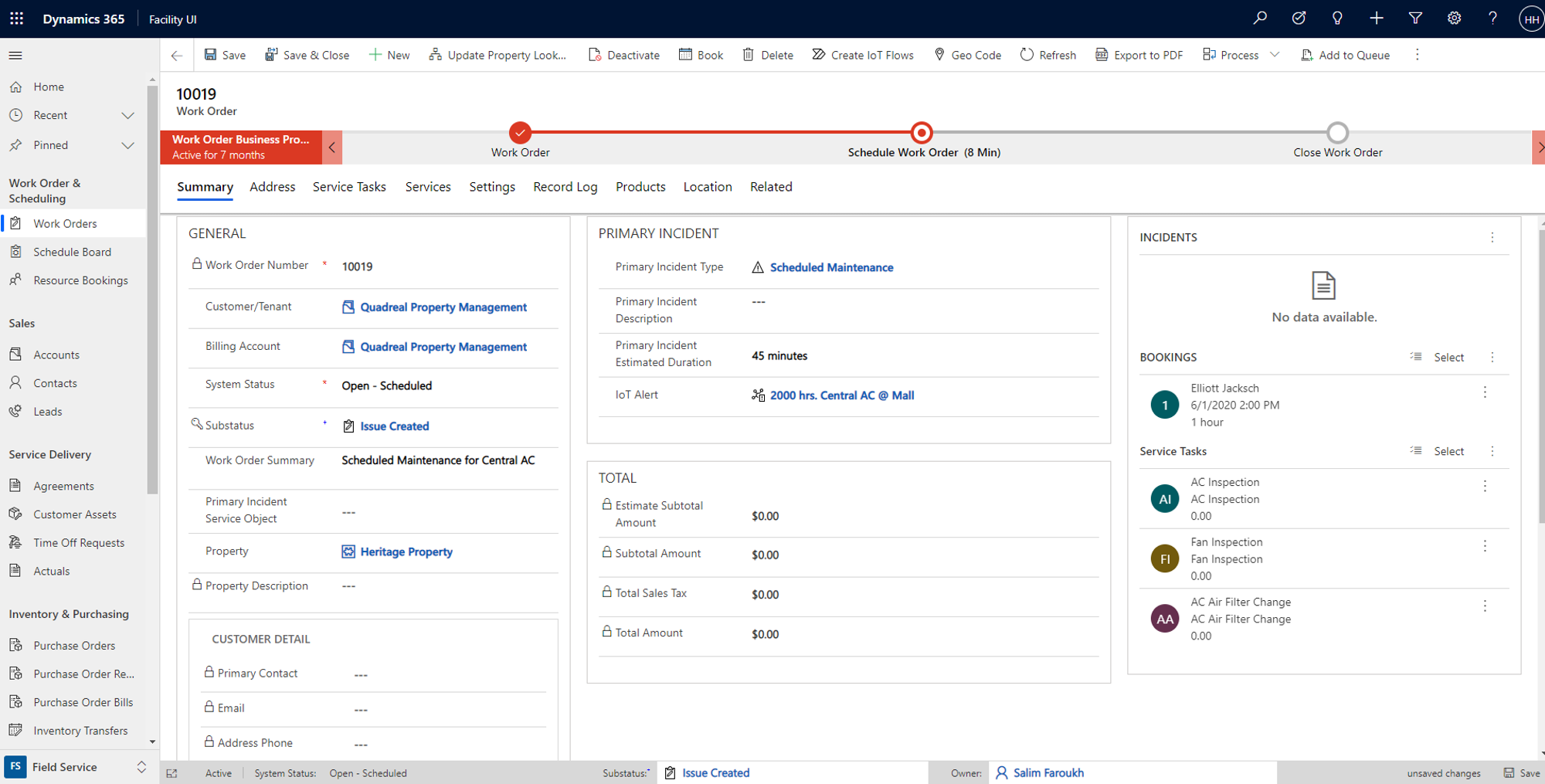 Monitoring budgets and actuals shouldn't be a cumbersome exercise. With Microsoft Dynamics, Data Lakes, and Power Bi information is made available to all the project managers, superintendents and your executive teams. With such a powerful technology, the reports are at your fingertips and are available for your team to be consumed on demand,  thus enabling on-time risk prediction and mitigation.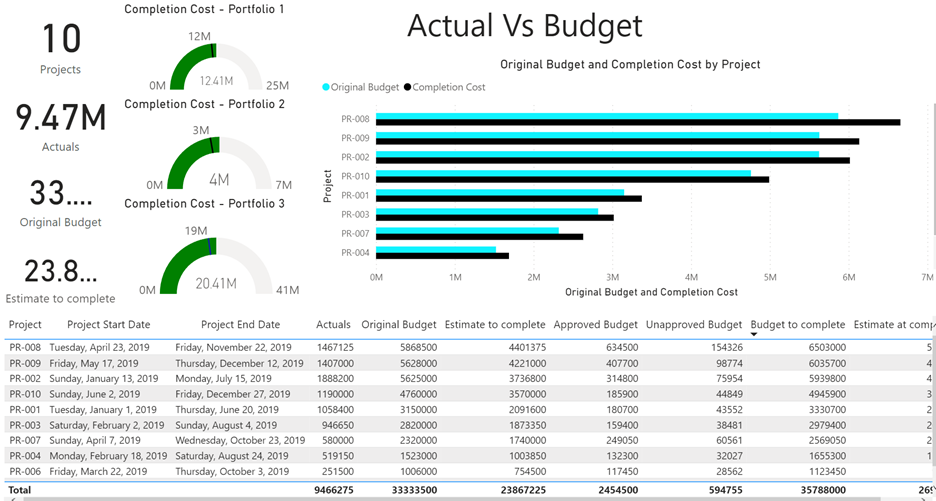 A Quick-Start Guide to Building Resiliency with Customers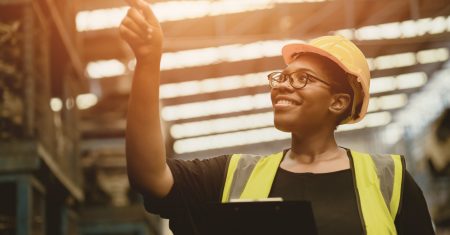 Transform Field Service with Microsoft Dynamics 365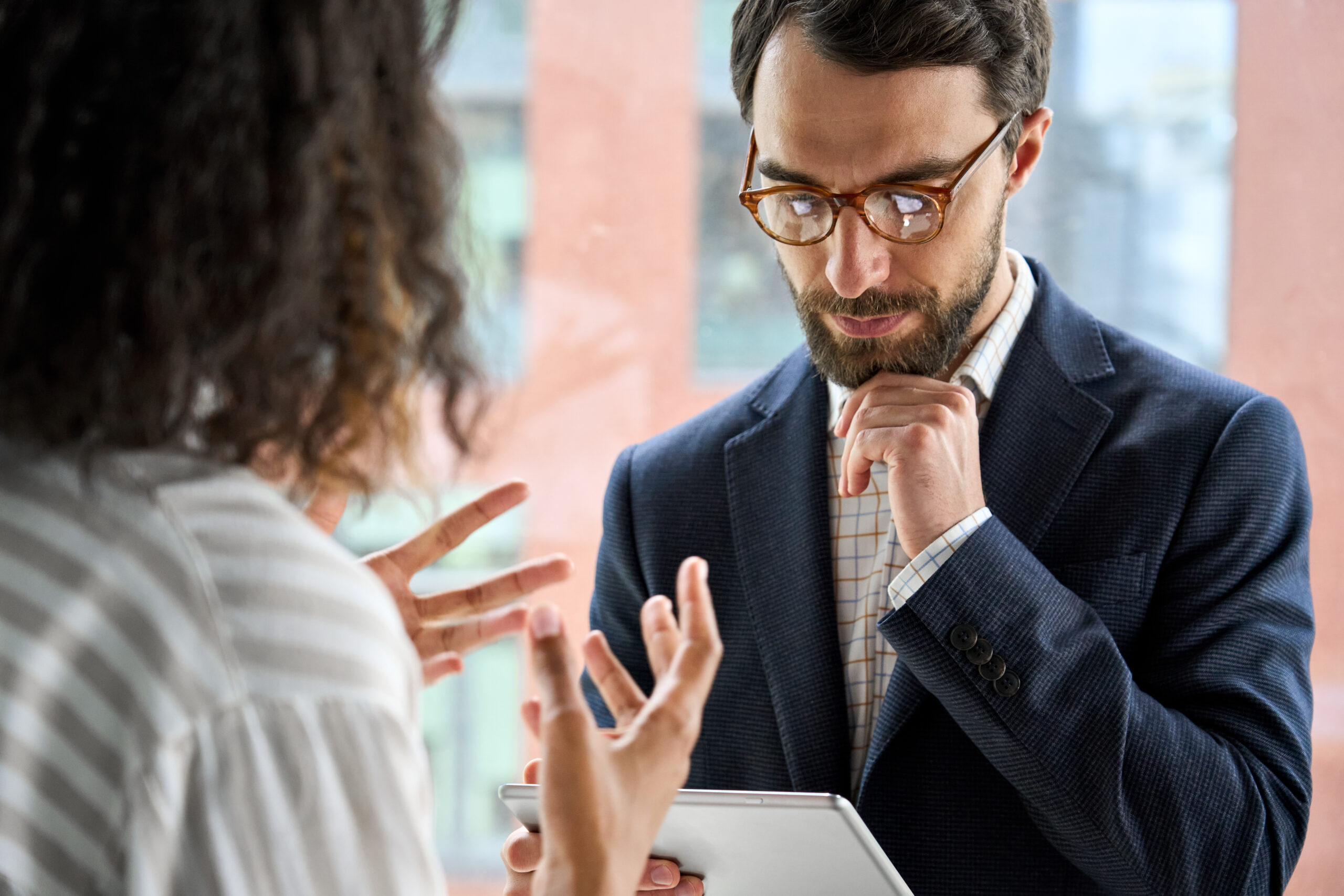 Dynamics 365 Customer Service Voice Channel Demo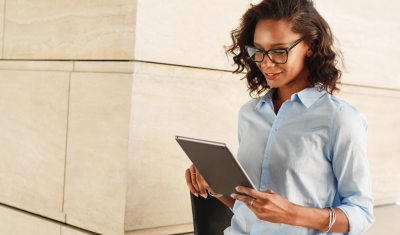 The Benefits of Digital Business Transformation with Microsoft Stack
Schedule a Call with a Construction Firms Solution Expert