Migrate from Dynamics GP to Dynamics 365
Take the next step towards your business growth with Domain 6 Migration Services
Benefits of Migrating to the Cloud
Thinking of migrating from Dynamics GP to Dynamics 365 Business Central or Dynamics 365 Finance? If not yet, you definitely should. With many D365 updates and new features, the Microsoft technology stack has jumped way forward from on-premise solutions and the faster you catch up, the sooner you will gain operational efficiencies and higher ROI.
Top Differences Between GP and Dynamics 365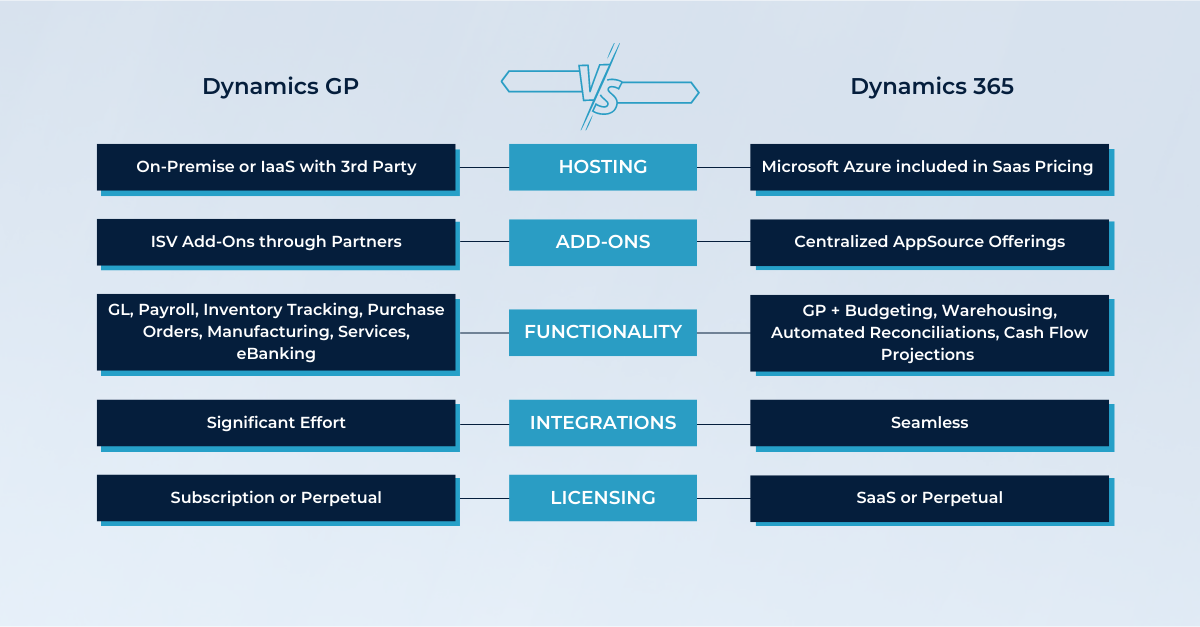 5 Signs It's Time to Move from GP to Dynamics 365
Choose a Trusted Partner for Your Long-term Goals
Your business processes migration might seem like a risky and daunting task. But with the right migration partner, a smooth transition is guaranteed.  At Domain 6, our certified D365 Finance and D365 Business Central experts ensure a risk-free streamlined migration from GP to the Cloud. Over the years, our team has successfully performed business migrations to companies across real estate, asset management and professional services industries. 
Sign Up for a Migration Assessment Session