Our real estate expertise allows us to transform your business quickly with Microsoft Dynamics 365 and our industry solutions
Tailored Solutions to Help You Succeed Faster
Unify customer relationship management (CRM) and enterprise resource planning (ERP) capabilities in a single database creating modern, intelligent cloud applications that help drive your business forward.
We are real estate technology experts that develop industry accelerators on Microsoft Dynamics 365 to address industry-specific challenges in commercial, residential, property management firms and senior living communities.
Power Apps enable customers to quickly build apps to support business processes that are manual and outdated. Our Suite of Power Apps help real estate industry companies combat the impact of COVID-19 and beyond.
We design solutions meant to support the complexity of your business
Perhaps your legacy systems are old and outdated or you have a unique problem related to the real estate market that off-the-shelf software can't solve. Maybe your company has outgrown your current system and you are looking for a new one that can grow with you. No matter the reason, we're confident we've seen it before and we can help.

The experienced team at Domain 6 have designed a variety of solutions and industry accelerators specifically for the real estate industry such as dashboards and workflows to help reduce the speed in which we can implement a new solution for you. We plan our projects carefully taking into consideration your unique requirements, then apply our industry accelerators to Microsoft Dynamics 365, helping you transform your business as quickly and cost effectively as possible.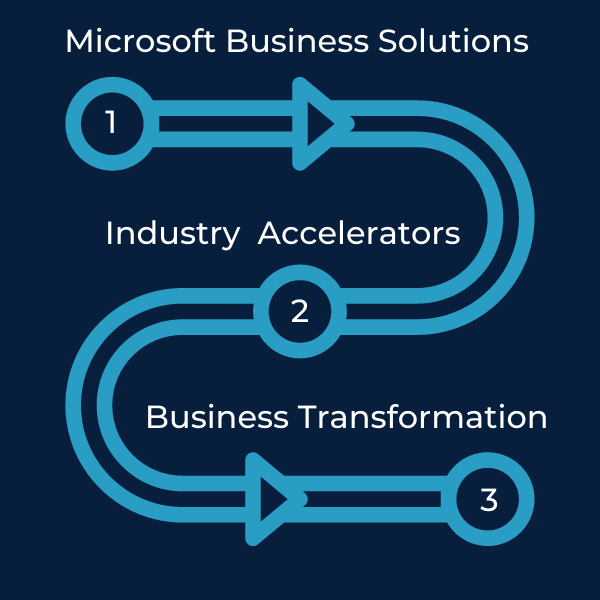 10,000+ Agents Real Estate Brokerage Chooses
Dynamics 365
How one real estate brokerage firm used Microsoft Dynamics to accelerate their growth strategy
The client was running their business on an outdated accounting platform. There was no interface for brokers to log into and be onboarded, no proper commission calculation system and no way to integrate other tools to create the technology platform they needed to run their business. In short, they needed to take out the accounting system and replace it with a solid financial foundation they could quickly stack components on as the business grew and evolved.
Schedule a Call with Our Solution Expert