Community Hub – A Solution for the Senior Living Industry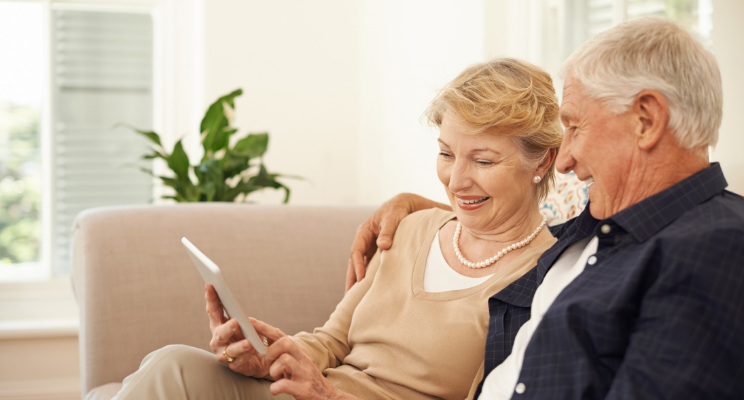 With more than 20 million U.S jobs lost last month and unemployment approaching 15 percent(1), companies are struggling to understand the economic landscape and consumers are wondering if this is the new normal.  The senior living industry in particular faces a crisis of unprecedented proportion as it struggles to contain and get in front of a situation that threatens to leave communities financially and emotionally ravaged.  Some estimates suggest that over half of all COVID-19 deaths in the U.S. have been nursing home residents(2). In times like these it is important to take stock of what we have, graciously make use of goodwill, and look to the future (and past) for the path forward. 
With Microsoft's recent release of a handful of free Healthcare Crisis Response solutions, (3,4, 5) ( including 6-months of free licenses in most cases(6) ), here at Domain 6 we have jumped in to tailor a solution for the Senior Living marketplace.  Our Community Hub© solution leverages Microsoft's Emergency Response App to allow senior living management to create resident profiles and care plans, track community activities including COVID investigations and positive cases, interact with family and loved ones, and much more.
Key Features
E

asy to implement

(days, not weeks or months)

 

Six months of free licenses

from Microsoft

(

6) 

Free one

–

day assessment

to understand your unique situation

(

7)

 

Proactively manage crises in your network

 

Identify

anomalies

and other trends in your communities

 

Provide

a better

resident

experience

with automated service

 

Improve loved ones' experience

s

with

a

family

and friends

portal

 

Derive actionable insights that can transform the way to do business

 

Collaborate remotely with MS Teams and the Power Platform

 

Build prediction models that proactively identify risks and costs

 
Contact us at sales@doamin6inc.com to learn how Domain 6 can help you manage crisis situations in your community and bring interaction with your residents to a new level.
https://www.washingtonpost.com/news/powerpost/paloma/the-health-202/2020/05/07/the-health-202-nursing-home-residents-may-account-for-one-half-of-all-u-s-coronavirus-deaths/5eb2dc6d88e0fa42c41b3acf/ 
https://powerapps.microsoft.com/en-us/blog/emergency-response-solution-a-microsoft-power-platform-solution-for-healthcare-emergency-response/ 

Free assessment requires determination and approval by Microsoft and Domain 6 Inc.