Key Customer Engagement Takeaways from the Microsoft Dynamics 365 October Release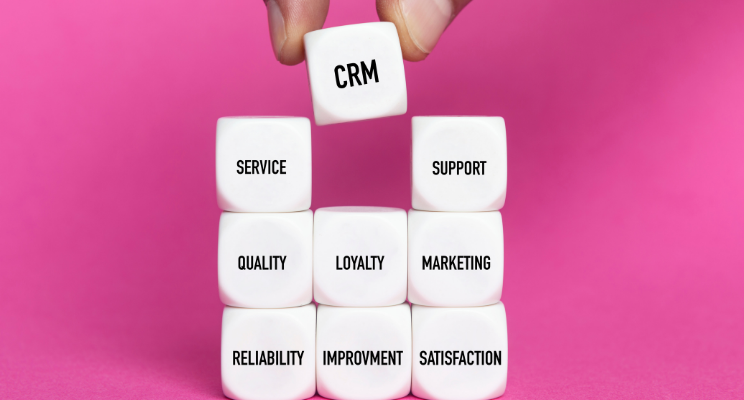 On the fifth of October, Microsoft released notes detailing wave 2 of Dynamics 365 updates for the year 2020. On top of numerous additions across business applications such as Finance, HR, Supply Chain Management, and Fraud Protection, some of the most impactful changes were made in Customer Engagement, Microsoft's CRM solution. With advances in machine learning and artificial intelligence coming swiftly, D365 is empowering organizations in the Real Estate industry by providing actionable insights into customer behavior. Utilizing more data points than ever before, the updates have addressed a number of sales and forecasting processes. Additionally, mobility on all devices has been improved which is especially valuable in the context of the ongoing global health crisis. This article takes a look at the five most important CE areas enhanced in the October release.
Versatility as a key to improving Sales
Real estate and property management professionals will be pleased to know many CE functionalities have been streamlined into a more integrated interface that provides relevant information about contacts and helps prioritize leads based on AI-driven recommendations. Leads, opportunities, emails and tasks can now be controlled from a centralized workspace that displays the path from lead to contract in one place. Role-based dashboards and reports will provide a better overview of things like occupancy and turnover rates, as well as unit availability. Real-time KPIs are also a welcome addition, as they will help sales agents stay motivated and well-organized. An automatic lead distribution engine is also on the way, meaning sales managers will have to perform significantly less manual assignments. The engine can be set up to assign customers based on geography, market segmentation, the seller's role, and other factors.
Forecasting is becoming more precise with each bit of data
The Dynamics 365 October release has seen important improvements made to various pipeline evaluation mechanics. Thanks to the advances of machine learning more robust tools for scoring leads are now available. This allows for granular levels of forecasting and helps organizations in the real estate industry drive more successful business outcomes. Better data, gathered with the most up to date information contributes to better decision-making processes for CEOs, CFOs and COOs at a time when critical business decisions are being made every minute. Managing bottom-up sales forecasts has also been streamlined thanks to a refreshed and simplified user interface. Real estate professionals will benefit from features such as common sales scenarios, opportunity splits, next best customer suggestions, and overlays. Forecasts are now linked to the Common Data Service, allowing for the creation of dashboards or reports directly in the Sales application.
Relationship intelligence – more connected than ever before
Agents in the real estate industry can find themselves overwhelmed by information flowing in from multiple sources. In its October update, Dynamics 365 offers improved relationship intelligence that extends across Microsoft 365 to identify and nurture relationships more intuitively. Features such as talking points, notes analysis, relationship analytics, auto-capture and who-knows-whom will help your employees navigate opportunities with more confidence. This aspect of CE is crucial to agents who need to make a quick decision and figure out what is working and what's not instead of wasting time in siloed spreadsheets. In the nearest future, relationship intelligence capabilities will grow more connected and suggest ways to create valuable scenarios to agents.
Customer Service is all about productivity
The improved Dynamics 365 Customer Service focuses on three areas relevant to an organization's overall productivity:
Agent productivity: Sales agents are now able to engage in multiple sessions at the same time. Productivity tools which help track timelines and automate emails have been added to help optimize time-efficiency.
Omnichannel for Customer Service: Dynamics 365 is known for its extensibility, and the October update has added even more options to connect directly to mobile apps and added solutions for integrating digital messaging channels into CE. Real estate agents will be able to connect with customers in real-time effortlessly.
Integrated insights and AI-based suggestions: D365 is integrating insights with the Customer Service and Omnichannel for Customer Service apps to bring you actionable insights and case suggestions based on the available data and historical records.
Automatic record creation, suggested knowledge articles, as well as recommendations to collaborate with other agents or experts, are also on Microsoft's roadmap.
The importance of mobility
As a consequence of the COVID-19 pandemic, reduced contact is something every industry has to address. Sales agents need flexibility and business processes are being optimized for contactless remote work. In that context, mobility is extremely important for real estate organizations. The October release offers an improved mobile-first sales app for iOS and Android in order to simplify the user experience and help sellers focus on their goals. With the new mobile app, real estate agents can update Dynamics 365 quickly and easily. The app displays your most common on-the-go tasks, upcoming customer meetings, and relevant records providing a tailored user experience to fit your needs. Information in Dynamics 365 Sales is thus always up-to-date driving better forecasting with the feature enhancements highlighted previously.
Conclusion
Thanks to Microsoft's bi-annual update cadence, users of Dynamics 365 CE will benefit from a breadth of useful new tools. Efficient ways of collecting insights into customers' actions are positively affecting forecasting precision and driving sales growth. Additionally, mobility improvements are helping sales agents cope with the challenges posed by the ongoing health crisis. If you are interested in leveraging these new features in your organization or want to see more of the Dynamics 365 CE suite, email us at sales@domain6inc.com today!  We'll happily engage our team of experts to work with you to understand your business needs.