Is Technology Your Treatment to Fight Low Occupancy Rates?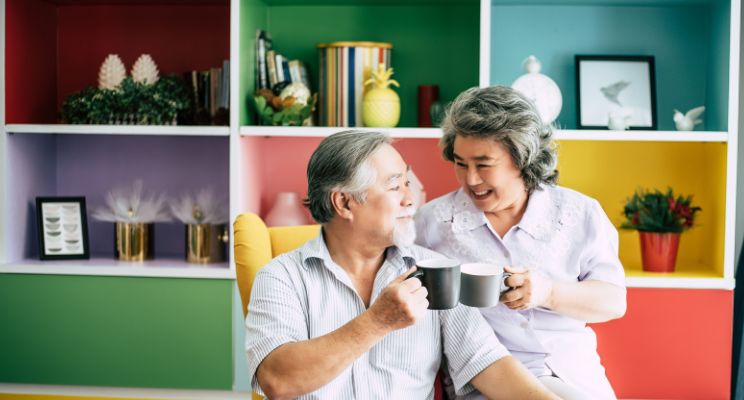 Let's have an honest discussion here. Every senior living community's success depends on the occupancy rate. The more residents you are able to attract, the easier it becomes to return your investment and create a good reputation in the industry. But getting your facility fully occupied remains a challenge, and now even more so.
Recent researches showed that the overall occupancy rate dropped 0.3% to 87.8% in Q2, which is the lowest level since the second quarter of 2011. And the occupancy rate in assisted living communities reached an all-time low of 85.1%.
So, what is really going on in the market and what new creative solutions can you apply to your community to attract more residents?
The most obvious reason why your occupancy level might fall down is the price. Some families simply can't afford such a luxurious option as a senior living home. Ask yourself if your prices significantly differ from other communities? If yes, you need to really offer white-glove service to your elderly residents and their families. Otherwise, it will be extremely hard for you to fill your community.
Well, maybe you got your pricing model figured out and it is exactly right for what you offer in your community. Then, the question is whether you are selling it right. Are you making enough noise and marketing your offers well enough? Do you have seasonal promotions and special offers? More and more seniors are doing their thorough research online before making their 1st physical contact with your management. It means that you want to be the facility that will pop up in your senior residents' Google search first, so get that SEO figured out. Moreover, you want to ensure you stand out offering something that no other facility will offer. Whether it is a discount or some unique amenities, you need to get the messaging right. At the end of the day, we all want to feel like we get the best deal. So, Boost your online presence with your unique selling proposition.
One more reason that hurts the occupancy rate of your senior living community is the lack of technology. Especially during such outrageous times as we have now – the age of pandemic. Because of the social distancing that has stirred up our world, families couldn't connect with their elderly relatives, causing many families feeling like bringing their loved ones back home might be a better option. "45% of prospective residents or loved ones surveyed in April said independent living communities were less safe than their homes. By June, 40% of respondents said the same thing. For assisted living communities, 52% said that type of senior housing was less safe than their homes in April, while 45% said the same in June", the survey in Tim Regan's article on Senior Housing News reveals all the unfortunate reality.
You might forget the exact numbers from this survey but what you really need to remember is that senior living communities are not considered safe now. The good news is that with the right technology in place, you can quickly change this stigma. Domain 6 team has built a comprehensive set of solutions for the senior living industry to completely transform your facility. One particular solution that can be implemented in less than a week and solve your safety concerns in no time is Community Hub. Let us quickly explain how.
Move-In
The safety of your residents begins when they just move in. With a simplified move-in process and personalized resident's profile, Community Hub helps you capture all the important details with a very limited amount of physical contact. Add resident's level of care, special needs, interests, as well as emergency contacts to provide one unified information to your staff.
Prevent
Good leaders are not those that only quickly react to the crisis, but those who can see one coming well before it actually hits them. Being one step ahead is crucial for your community's safety. Community Hub helps you, as a manager, to monitor your residents' health and wellness indexes, identify resident risk profiles, and detect anomalies across the community trends.
Respond
Showing your residents that you have a well thought out PLAN B in case of an emergency like COVID-19 can significantly increase the level of trust in your community. If one of your residents or staff gets sick, you can quickly identify those who were in contact with the sick person and respond accordingly, preventing the virus outbreaks across the facility. Acting fast in such cases plays a vital role.
Improve
You should always look for ways to improve and automate your services. With Community Hub, you can automatically schedule activity reminders, create escalations for immediate service requests, and promote collaboration between different departments. Automating your daily task gives you more time to improve your service and focus on your residents' health and well-being.
COVID-19 does not seem so scary after all, with all these capabilities to fight it, right?
So if you are sure that your pricing is competitive and your marketing and sales departments are performing 100%, take a look at your existing solutions. And if it cannot do all of the things above, then Community Hub is your most effective treatment to fight low occupancy rates. Give it a try! Contact us at sales@domain6inc.com to schedule a LIVE demo.