Speed Up Your Senior Living Community Recovery from COVID-19 with Community Hub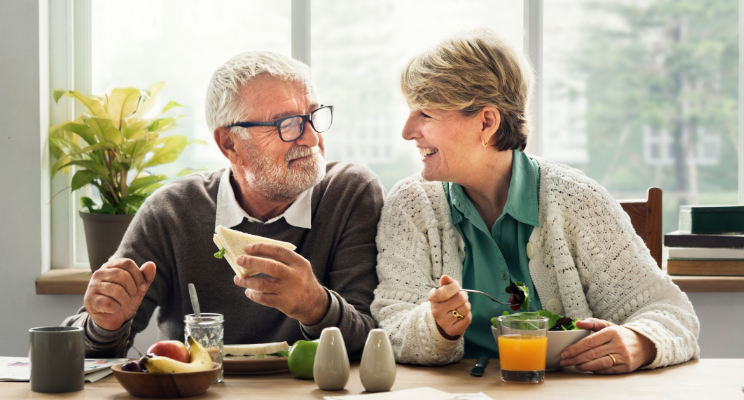 It's important to act quickly 
Our generation has never seen anything like this. In one month, the coronavirus had made its way across Europe and North America, closing economies in every country it touched.  COVID-19 shuttered businesses so quickly that owners had almost no time to react.  Only essential businesses remained open and non-essential businesses were left looking at the clock, wondering when they would be able to reopen to generate much needed cashflow.  The takeaway here?  Businesses that were able to read the tea leaves and react quickly were at an advantage.  How to do that? Information and processes made available through cloud software and infrastructure. 
"Business as usual" is changing 
As families hunker down in their homes, children run wild and parents try to stay sane with internet workout videos and wine delivery service. Despite the chaos of repurposing our living rooms into conference rooms, one study shows that 54% of workers feel more productive working from home(1).  This number is significant.  Assuming that this productivity correlates to cashflow, even a 2% increase in productivity across half your workforce translates to a 1% increase in cashflow.  The point here?  Numbers like these will not go unnoticed by businesses as they reevaluate the necessity of requiring workers to come into the office on a daily basis. It will be a very interesting time to observe how businesses adjust these ratios of work from home and office work to gain an advantage. 
Rethink fixed costs 
With cashflow at a fraction of its pre-pandemic levels, businesses are thinking hard about office space, retail outlets, and warehouses.  As a business owner, it's time to ask the tough question, "do we really need to pay $40,000 per month for that office space in Tribeca?"  Reducing fixed costs to their absolute minimum buys us all time to ride out this period of uncertainty and stretch our cash to cover variable costs like payroll and COGS.  On that note, now is the time to move from legacy on-premise technology to cloud-based infrastructure-, platform-, and software-as-a-service.  From startups to enterprises, companies are leveraging tools that scale as you grow. 
 "Use the tool, don't let the tool use you" 
That's one of my favorite quotes from my grandpa when I was a kid.  In other words, it's our responsibility to take advantage of the benefits a tool brings, while limiting the amount of work we have to put into using it.  While he was usually telling me how to hold a hammer while he said it, the same applies to software and infrastructure.  The days are gone when IT departments outnumber sales and marketing.  As a business owner, if you are spending more on technology than the value returned by the technology, then something needs to change in your equation.  Tools exist to make our lives simpler, not harder.  One thing (of many) that Microsoft is finally doing right – they are pouring everything into the democratization of technology and their low-code Power Platform.  Their stack is finally up to speed with the likes of Google or Salesforce.  With Power Platform, the Common Data Model, and Azure, we finally have the tools to build what we need without paying for the infrastructure and developers that would have normally been required for such systems. 
Push pause on new objectives 
In times like these, it pays to streamline operations and prioritize strategic objectives to focus on your top revenue streams. While it may be tempting to think that downtime equals free time to develop new offerings, this is actually the time to improve existing products and services.  "How can we improve the customer journey?"  "What would make better use of our existing tools to drive better engagement?" "What's working and how do we adjust it to increase output?"  Trying to pivot to a new idea to build a new source of income out of desperation will only lead to strained resources and less attention paid to those things that currently add value.  For current Microsoft customers, you can easily download and roll out one or all of their free solutions for helping to manage your workforce during the COVID pandemic.  Our Community Hub © solution integrates with Microsoft's free Emergency Response app to allow easy tracking of COVID incidents within senior living communities.
Continue to cultivate a company culture 
 When times get tough, the tough have a virtual happy hour.  Maintaining a sense of normalcy, comradery, and company ethos goes a long way in keeping us engaged, informed, and productive.  Having a virtual bingo or trivia night helps employees to feel like life will go on, there are humans out there who care, and that our connections are maintained.  At Domain 6, we use Microsoft Teams to collaborate – I personally prefer the beach background(2).  All companies can optimize collaboration within their organizations by harnessing the power of tools like Microsoft Teams and Microsoft Portals, included in our Community Hub © Solution. 
Contact us today for more information.
1.https://www.usatoday.com/story/money/2020/05/04/coronavirus-pandemic-might-game-changer-working-home/3061862001/ 
2.https://www.theverge.com/2020/4/14/21220559/microsoft-teams-how-to-background-change-image-home-office