Microsoft Inspire 2019: Time To Learn, Celebrate And Set Up the Ground for Success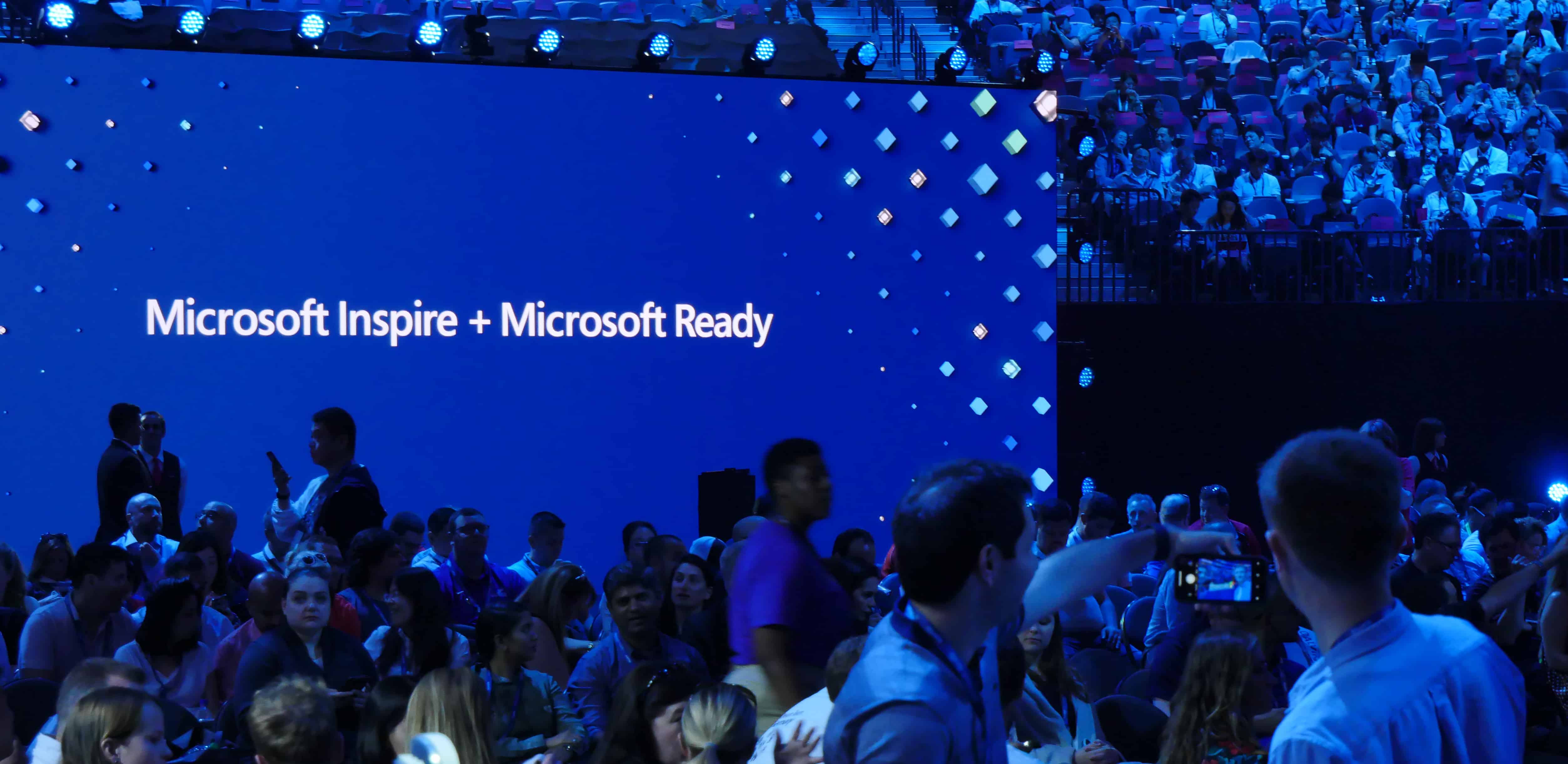 The week right after the Microsoft Inspire Conference is always a perfect time to reflect, share your experiences with your team and begin brainstorming for another Rock Star Year.
Inspire (what was WPC) is a time when Microsoft partners come from around the world to share ideas, stories and meet up with long term friends. The Microsoft "world" is very small and very inclusive for those who are part of the Dynamics Team. People who would naturally seem to be business rivals, are in fact long standing, supportive business friends. Inspire is a big family celebration, where everyone feels like their contribution matters.
Inspire gives this exclusive group the opportunity to strategize with truly some of the smartest software people in the world.
Inspire welcomes collaborative learning and partnership with Microsoft.
Inspire challenges every partner to become "Microsoft Partner of the Year". It reminds us that being in the "Inner Circle" at Microsoft means you have reached a pinnacle of success. It means you are in the top 2% of all Microsoft Partners Globally. We accept this challenge with excitement. We have an incredible window of opportunity to continue bringing the best possible service to our customers and by strengthening our relations within Microsoft we will be part of the 2020 Inner Circle.
And let me tell you…seeing Microsoft exceeding Wall Street's expectations makes you truly believe that sky is the only limit. 
Key Takeaways
Now, let's talk future. This Inspire was full of exciting announcements, mostly around Azure and AI and it definitely inspired us to achieve new heights in the upcoming year. Here is a quick recap:
Azure Migration Program– Microsoft expects that this new program will help customers significantly speed up their transition to Azure offering "proactive advice and tools to help mitigate risks and address common issues associated with moving workloads to the cloud".
Dynamics 365 – several new integrations for financial services, automotive industry and new version of Dynamics 365 Nonprofit Accelerator have been announced as well.
AI Accelerate Program – a brand new program which will allow partners bring AI offerings to customers way more quickly.
Advanced Specialization – Microsoft introduced 5 new specializations to allow partners differentiate.
Windows Server and SQL Server Migration to Microsoft Azure
Linux and Open Source Databases Migration to Microsoft Azure
Data Warehouse Migration to Microsoft Azure
Modernization of Web Applications in Microsoft Azure
Kubernetes on Microsoft Azure.
Microsoft Teams – it became clear that Microsoft Teams is now one of the main focuses of Microsoft 365 with 13 million daily active users. Microsoft is looking to help partners make an easier move to Teams for their customers with the launch of new partner-led Teams trial.
Security – with a big push on cloud security, new competency for partners has been introduced. Now there is again a new way for partners to stand out and showcase expertise in this field.
There are more exciting updates and if you would like to see some in details, check out this link for on-demand MS Inspire 2019 keynote streaming. https://news.microsoft.com/inspire2019/