5 Essential Lease Management Features to Master Complex Lease Administration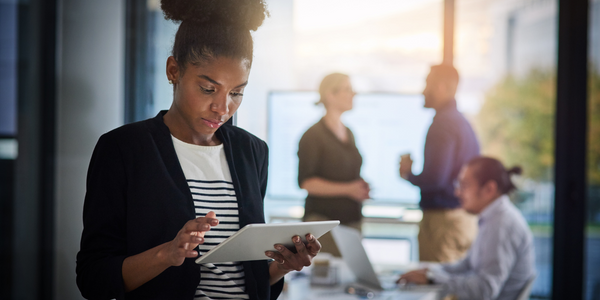 Navigating the world of complex lease management can be challenging. It's often difficult to tell the difference between the features essential for streamlining lease administration and those with little to no impact on overall performance. Knowledge is power, and by identifying the core requirements of your leasing function, you can better invest in a robust solution that meets your needs.
This blog covers the critical functionality most companies require from their lease management software, such as enabling you to meet global accounting standards, reducing risk, and streamlining operations.
1. Integrates with your accounting system in a centralized, cloud-based environment
Nothing matters more than seamlessly integrating your lease accounting processes with your current systems and databases. Many companies make the mistake of siloing systems. Spending wasted hours trying to transfer data between solutions often results in the loss of critical data and questions about the integrity of reports and data. With complex lease management, key stakeholders need access to a centralized, real-time environment where they can quickly get insights into performance metrics.
2. Automates cumbersome, time-consuming processes for bills, disbursements, and reconciliations
One of the reasons that lease administration software is growing in popularity is the amount of time it takes to manually process bills, sale-based rent, disbursements, and reconciliations. As the number of leases managed by a company scales, the challenges of effective lease processing become more pronounced. Invest in a solution with robust automation features, allowing you to improve workflows and resolve discrepancies easily.
3. Enables comprehensive compliance management with global accounting standards
Failing to comply with global accounting standards that govern lease management processes can lead to hefty fines and penalties. Stay ahead of the regulations with auditable reporting and data. It should be possible to quickly double-check discrepancies and prove compliance standards such as IFRS 16. Get peace of mind by investing in a solution built to manage the complexity of compliance regulations.
4. Streamlines communications with stakeholders through customizable reports and templates
Communication is key. Stakeholders often rely on reports to deliver the essential information they need to make strategic decisions. Dedicated lease software should automate regular reports to update key team members on performance. Keep everyone on the same page by customizing reports and templates to report on the specific metrics most important to your stakeholders.
5. Prioritizes data protection with robust, scalable security features
Complex lease management solutions must have enough robust security features to safely handle the risk of protecting sensitive data from breaches. Look for SSL encryption, two-factor authentication, advanced firewalls, and automated notification sign-ins. It should also be possible to modify access levels based on roles so that only appropriate access is granted.
Introducing Property Lease Management
A comprehensive solution for managing complex leasing scenarios. Enable compliance with ASC 842 and IFRS 16, while simplifying both lessor and lessee accounting processes. Streamline complex contracts and eliminate repetitive tasks, reducing errors and freeing up your team to work on strategic initiatives. Access detailed vacancy and delinquency reports, rent roll reports, and lease summary reports all within Dynamics 365.
Interested in learning more about Property Lease Management Solution? 
Contact us here and one of our Solution Advisors will assist you.