How to Increase Your Asset Performance by Leveraging Data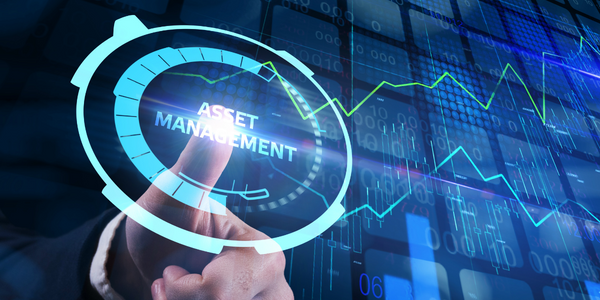 As real estate industry prepares for potential market challenges, there could be no better time to rethink the value of data in your organization and how it can help you increase your asset performance. In times of uncertainty, running blind, with no visibility over your real estate assets might seriously hit your revenue and even question your overall business existence.
If you look at Deloitte's latest report Asset Manager Survey (deloitte.com), you will see that cost, integration and skills are the 3 main challenges preventing companies from using data to its full potential. Executives find data solutions way too expensive to justify the spend. Data that is not sufficiently linked to the existing workflows still cause plenty of manual work. And as if these two obstacles would not be enough, managers are worried about lack of skills among their employees to use and interpret data the right way. So, how do you overcome these challenges?
HIGH COST
Let's be honest – cost is a very subjective matter. If you just spend money and do not get anything in return, then surely one can argue that data is extremely expensive. But if you actually find the right solution for your firm, invest some time training your people and evaluate the risks associated with not making data-driven decisions, then you will find yourself among the leaders in your market arguing that investment in data is one of the most crucial pieces of succeeding in real estate.
PAINFUL INTEGRATION
Now, let's talk about the lack of integration. Yes, it can be a challenge and if your data is siloed, then looking at it and analyzing becomes one kind of a nightmare. You will end up wasting a lot of time, getting distracted from your daily operations and in the end… gain absolutely NOTHING. But hey, it is 2022 now, remember? Lack of integration is unacceptable. One of your top requirements for any technology that you are implementing must be connectivity. If someone tries to sell you a solution that does not create a seamless, unified experience across all of your company's departments, then here is a friendly piece of advice – RUN! Your operations executives, sales team, your accounting department, your marketing folks, your field service technicians – all should and can look at the same data.
LACK OF SKILLS
And last, but not least – lack of skills to make some sense of all the data. Data analysis can seem scary. We get it. But if your reports are built properly with your business needs in mind, looking like the one below, there is a pretty high chance that even kids at school can make sense of it. Make it easy for your people with pre-built reports and choose the technology partner that can help you with training, and you have a perfect recipe for technology adoption success.
Our Domain 6 team has analyzed all these challenges mentioned above very closely and have built an Asset Agreement Management Accelerator on top of Microsoft Dynamics 365 Platform.
Remember we said that all your departments should look at the same data? Microsoft Dynamics 365 is the solution that can give you this outcome. With our Asset Agreements Management Accelerator, you get access to Power BI dashboards that have been preconfigured to provide you with data that matters to your business. Data gets updated in real time and is accessed to all the stakeholders. This way, you get a full visibility of your assets, allowing your team to make more informed decisions. CAP rate, asset COC, turnover rate, vacancy days, you name it – all of it is nicely baked into the dashboards. Figuring out which properties bring you the most revenue, where you can cut down your asset expenses and what are the top reasons for contract termination can give you valuable insights on how to change the situation around.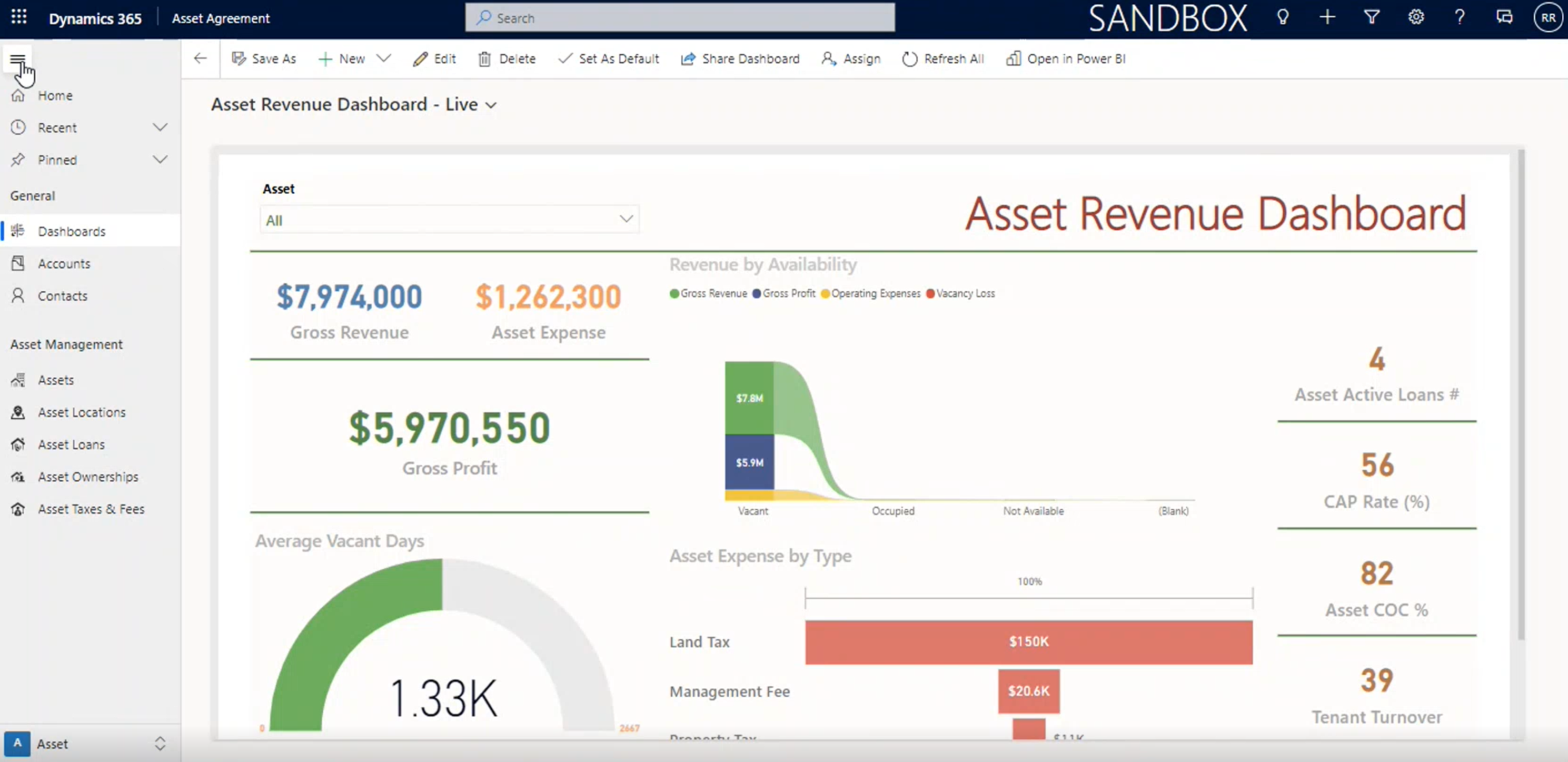 And no, we did not forget about the training promises. Our Domain 6 team of experienced consultants make it their priority to ensure that data available to you is being used properly, helping you enhance operational efficiency, improve client satisfaction rate, and quickly recognize market changes. It is our goal to make technology adoption quick and easy for your team, so you can get the return on investment as soon as possible.
Interested in learning more about Asset Agreements Management Accelerator and our implementation approach? 
Contact us here and one of our Solution Advisors will assist you.