Automating Lead Generation and Nurturing for Senior Living Facilities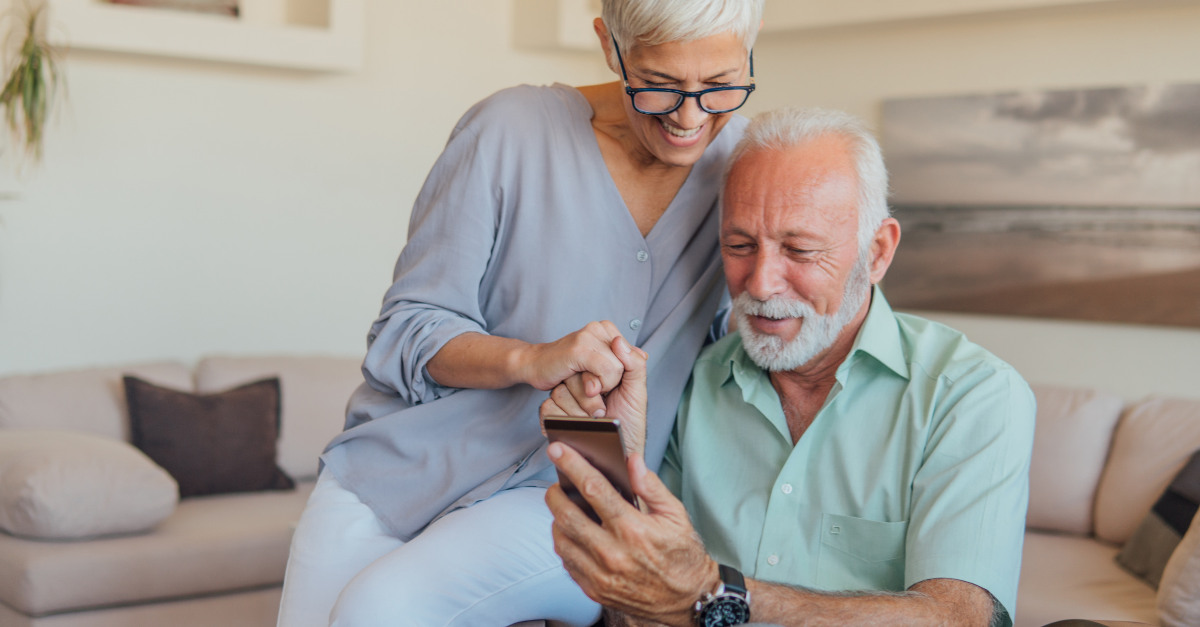 How has the pandemic affected lead management for senior living facilities?
Lead management for senior living facilities has always been costly and time consuming, but the coronavirus has made it even more difficult to attract potential residents. Since the beginning of the pandemic, senior living facilities have experienced double-digit decreases in the percentage of sales inquiries, initial tours, and move-ins. With an average cost per lead of $431 for senior living marketers and a conversion rate of around 30 per cent, the return on investment is quite low.
One key reason for the high cost and low ROI is the amount of time it takes for people to choose a senior living facility. Independent living residents can take more than two years to search for and select a place to live. It also takes an average of 25 touches and a 120-day sales cycle to convert a resident.
The Telephone Is the Best Marketing Tool
Senior living facilities have historically relied on open houses and in-person tours to promote their services to potential residents. COVID-19 put a stop to these types of events. Some organizations have relied solely on Internet-focused strategies to generate leads. However, this is the wrong marketing method for this audience.
According to Forrester, phone calls bring in more leads that convert at higher rates than leads that come in through a senior living facility's website. Retention rates are significantly higher for inbound phone leads. Potential residents are more likely to call the senior living facility, rather than fill in a web form, to request information and book a tour. 
Implement an Integrated CRM and Marketing Automation Strategy
While telephone marketing is effective, handling inbound and outbound telephone calls to generate and nurture leads is costly and time consuming. An integrated CRM and marketing automation strategy can improve the overall efficiency of your lead management process. It enables your senior living facility to engage, nurture, qualify, and convert leads at different stages in the sales cycle. Enquire's report found that implementing a CRM with marketing automation increased inquiries to senior living facilities by 10% and 16% in 2019 and 2020, respectively.
What are the Benefits to Automating Lead Management?
There are many advantages to using CRM and marketing automation to nurture and manage leads for your senior living facility. It enables you to automate prospecting emails, schedule individual tours to limit the number of visitors, and handle other repetitive activities. It also allows you to personalize emails and other messaging according to prospective residents' interests and the stage of the buying journey.
Automating lead management improves ROI by reducing overall marketing and administrative expenses. This enables you to scale your marketing efforts and manage long sales cycles. It also helps with overcoming various barriers to conversion, such as having to deal with multiple decision makers and answering misconceptions about senior living.
The Opportunity
Investing in technology to automate and streamline lead management will help with reducing costs, finding efficiencies, and improving conversions. Business transformation through technology has proven to get companies through challenging times like in 2020 and 2021.
Senior living facilities that have invested in technology have been able to grow and manage their business with ease. Others might have survived the downturn but have not been able to overcome the challenges brought on by the pandemic. Domain 6 Inc. can help senior living facilities identify requirements across the business and put together a solution framework that will allow you to transform while minimizing the impact on the running business.