Boost Your Agent Retention Rate with a Robust Agent Self-Service Portal by Domain 6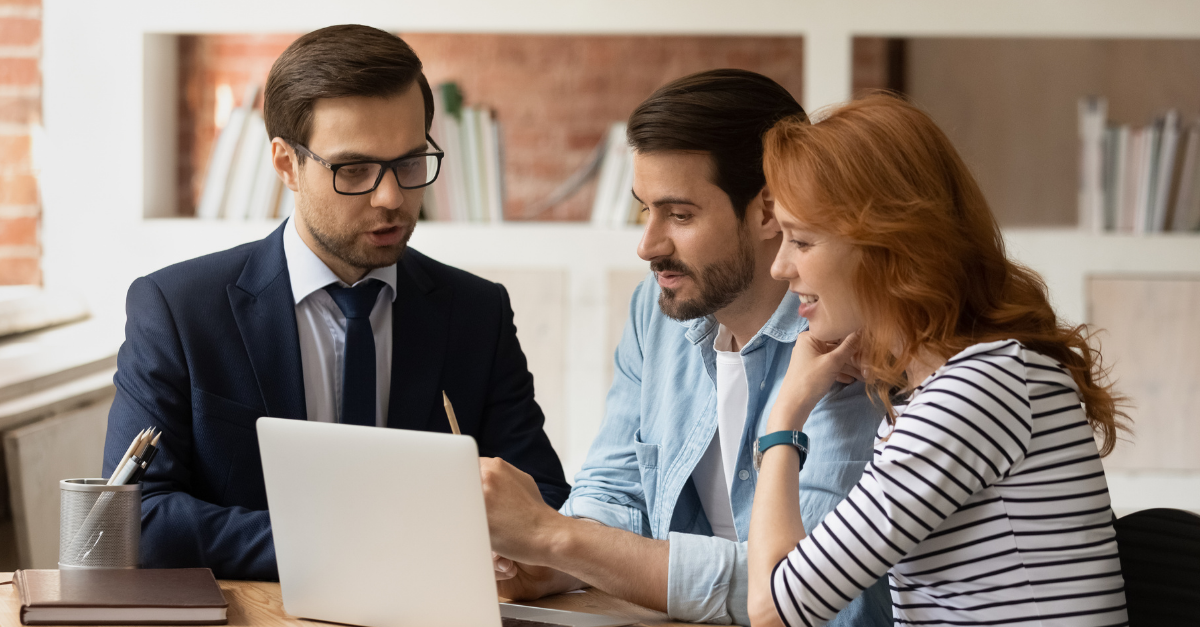 The competition for the nation's best agents among top real estate brokerages has never been fiercer. Agents who know their worth look for something way more attractive than a sweet commission split and a brand name. Earlier, we did a deep-dive into 4 main reasons why you may lose your agents in one of our blog posts. One of the most important things that real estate brokerage leaders should focus on is what you can offer your salespeople to increase their efficiency and help them do more business while providing a top-notch experience to their clients. And the answer to this is technology.
Many brokerages are in the process of digitizing their back-end operations, ensuring fast onboarding and accounting compliance, while often leaving the agent experience for phase 2 of the project. But we argue that one cannot live without the other. Agent experience is no less important than your back-office team. Providing your agents with new innovative tools to help them manage their business is what differentiates you from the competitors.
That is why we think that choosing a system that you can expand on is crucial. The Microsoft Platform serves as a perfect solution for this. It creates the solid foundation that you are looking for and once you are ready you can add unique industry-focused solutions to significantly elevate your agent's experience. One of the solutions that work seamlessly with Dynamics 365 Finance is Agent Self-Service Portal by Domain 6. Using Microsoft's Azure Cloud Technology, it is built to create an advanced channel of communication between your agents and the back-office team and to provide your agents with valuable insights. 
Financial Insights 
Give your agents a visibility into their finances. With personalized dashboards, the agent can check their commission splits and historical deal information. They can understand the different fees they are being charged and how to pay outstanding bills, manage their loans and garnishments – all in one place.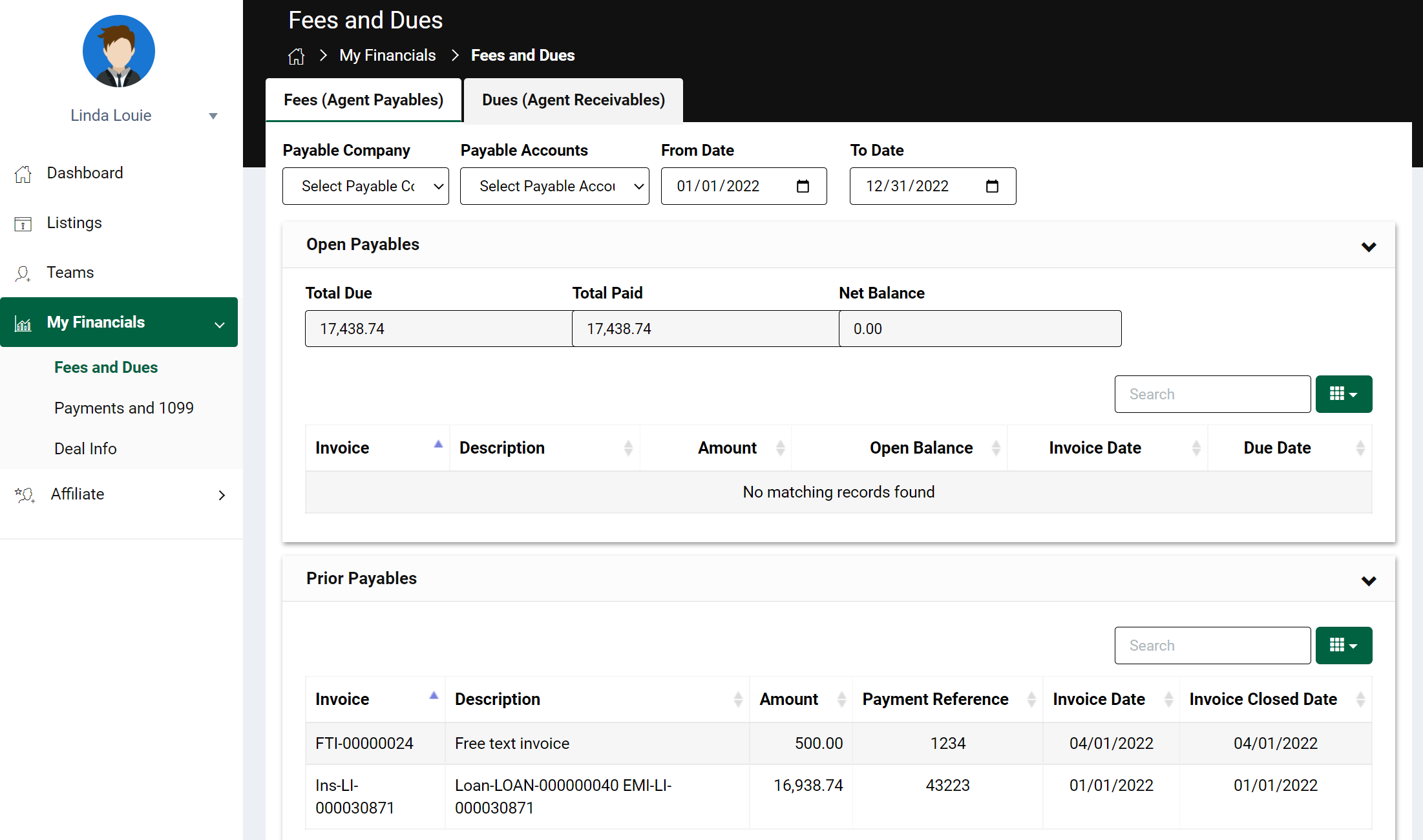 Seamless Updates 
How long does it usually take for your licensing team to update your agent's license expiry date? What happens when you try to send the payment to agent's bank account when it is no longer active? What if agent has got an additional license in another state? The agent changes their team construct? All those back-and-forth calls and emails just to update one record require so much precious time. The Portal enables your agents to quickly request an update to their profile with a click of a button. Once the request has been received by the appropriate team member, they can do the validation if needed and approve the change or forward it further to their manager for approval. Different approval workflows can be set up based on your unique business needs.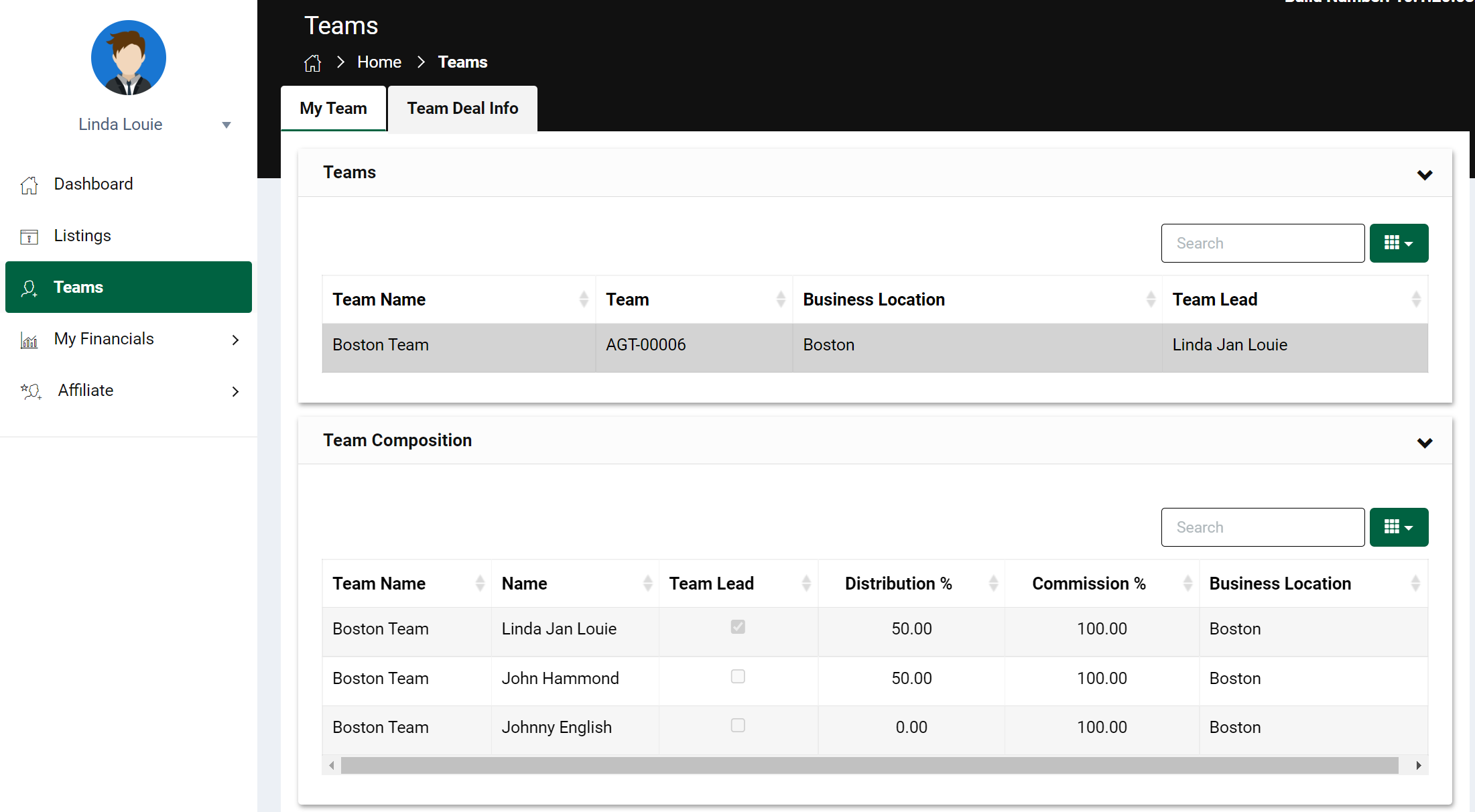 KPIs
Self-analysis is what makes the agent better, so it is extremely valuable to track the performance over time. With Agent Self-Service Portal your agents can check their deals, average time to close, GCI at any given time and much more. Having these numbers available at any given moment allows agents and their sales managers to better understand which actions need to be taken in order to increase sales and achieve their goals. 
These are just some of the cool features that your agents can take advantage of with the Agent Self-Service Portal. 
As you can see, giving your agents more independence and control over their information, while having a proper workflow for approvals in place, creates a smooth two-way communication between sales agents and back office. This holistic digital transformation approach allows you to get more from Dynamics 365 Finance and create a brokerage where your agents and employees feel valued. 
Would like to learn more about Agent Self-Service Portal or schedule a LIVE Demo? Contact us at sales@domain6inc.com.